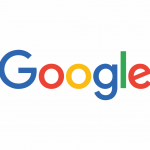 Website Google
You will be the point person for growing Google Cloud Platform's business in our most strategic, transformational Retail accounts across EMEA region. You will help define the industry product strategy and go-to-market model, helping bring the industry value proposition to life for customers.
You will use your domain expertise and analyze industry trends to inform product roadmaps, create the go-to-market design, and coordinate as needed for emerging products and first-of-kind agreements. You will engage with key industry customers to provide unique domain expertise, co-design products/solutions, and manage 'iterative' product development processes necessary for new-to-world AI-based solutions.
You will work with key customers, Google partners, and internal teams and act as a subject matter expert regarding industry-specific needs, explaining how Google's offerings address those needs while providing a platform for unprecedented innovation to Google's customers.
Google Cloud provides organizations with leading infrastructure, platform capabilities and industry solutions. We deliver enterprise-grade cloud solutions that leverage Google's cutting-edge technology to help companies operate more efficiently and adapt to changing needs, giving customers a foundation for the future. Customers in more than 150 countries turn to Google Cloud as their trusted partner to solve their most critical business problems