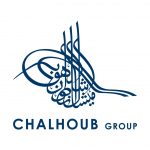 Website CHALHOUB GROUP
Chalhoub is the leading luxury retailer in the Middle East. With more than 600 stores, 300 brands, and over 65 years of experience in the region, we are the premiere destination for luxury goods. To fuel the next stage of the organisation's growth we are looking to build a world team. From physical retail through to supply chain and customer loyalty, we aim to use technology and data to continuously improve every aspect of our operations. We are looking for top talent to join us on this journey.
As our Group Head of eCommerce, you will be reporting into our "President – Commercial" to lead and accelerate exponentially the Group portfolio of brands online presence. Your mission is to lead the evolution of our eCommerce business to next level by driving the global strategic direction that will be translated into the brands strategies and accelerate growth by building relationships and working collaboratively.
You should be at the pulse of understanding CX all that it offers to driving the commercial and profitability performance of the business, as well as data centric in your approach. If you are the type of person who thrives on strategic problem solving, whilst remaining close to operational best practice, that can demonstrate a flexible in working style and commitment to fast growth, we would like hear from you.
The key objectives are to define and successfully implement the SEM ( SEO+SEA+SMO) and operational strategies that will impact:eCommerce growth plans whilst delivering commercial expertise and added value
Increase traffic to our platforms across the group and focus on the refinement and growth
Measure, monitor and impact the improvement of conversion rates on our platforms
Strategies and best practice initiatives to drive AOV
Approaches to improve retention rate
Expedite customer service and satisfaction to the next level
What you'll be doing:
Strategic:
•    Shape the online vision and strategic direction across the GCC to dominate the market and then further expand globally
•    Seek out relevant partnerships across different areas (content, marketing, merchandising, etc) to promote innovation and get ahead of the competition
•    Create and maintain the yearly strategic plan and the yearly budgets in accordance to the vision and mission and monitor implementation, insuring consistent brand sense of purpose
•    Develop and conduct the implementation of goals, objectives, policies, procedures and standards to improve efficiency
•    Negotiate brand partner relationships to grow the online brand portfolio for B2C and B2B
•     Instil a data mindset within in the business and teams to create synergies
o    Define and Implement Strategy to distort Sales growth
o    Manage P&L and investment to match profitability and ROI targets
o    Deliver the lens of operational excellence
o    Work closely with Tech team to develop and deploy enhancements and new functionalities required to drive sales performance and improve CX experience
o    Define and Drive implementation of trade and SEM strategy
o    Recruit develop and lead a team of high potential talents.
Stakeholders:
To be able to do all of the above you will have to be able to be a crucial partner with some of the business key stakeholders and embark them on the global eCommerce journey.
•    President (Fashion & Beauty)
•    CDO
•    CMO
•    Operational Brand GM/VP and their wider teams
•    Group Technology
•    CIO
Operational:
•    Define trade commercial strategy and adapt it accordingly, bringing in the necessary parties when relevant
•    Structure and lead the eCommerce Steering meetings with all functions to review progress on agreed key metrics
•    Oversee and analyze eCommerce KPIs to identify growth / optimization opportunities
•    Ensure operational excellence by building processes and defining SLAs with the Tech, customer care, warehouse, fulfilment and last mile teams to ensure a seamless experience to the customer
•     Build and strengthen the capabilities in the area of Performance Marketing
People:
•    Recruit, lead, inspire and develop key roles to grow the Group eCommerce ambitions
•    Ensure identification and guide development and recognition of identified eCommerce talent
What you'll need to succeed:
University Degree in Business Administration, Computer Science or any relevant field/ MBA is a plus
Background as a pure player or luxury, branding and fashion
Understanding of the Middle East markets and key players knowledge is preferable
Subject matter expert in experience growth and acceleration  in eCommerce field
Strong leadership and collaboration with senior stakeholder
Entrepreneurial and innovation approach to generating revenue
Ability to roadmap and the deliver ROI
Holistic strategic thinker around all things Omnichannel
Data Driven
Strong business dev and commercial acumen.
Ready to join our exciting transformation to become a hybrid retailer, bringing luxury experiences to the fingertips of our customers everywhere? Now's your chance. By being part of our journey here at Chalhoub Group, you can make a real impact on customers and some of the finest brands in the world. In return, you'll have everything you need to innovate your career.
What we can offer you
We will help shape your journey with us through enriching experiences, learning and development opportunities and exposure to different assignments within your role or through internal mobility.
Our Group offers the opportunity to support careers that may span different teams, different job roles, different categories and even different countries.  We offer diverse career paths for those who show drive and passion as well as the desire to learn and grow.
Amazing benefits
We recognise the value that you bring, and we strive to provide a competitive benefits package which includes health care, life insurance, child education contribution, remote and flexible working as well as exclusive employee discounts.

Job Segment: Merchandising, Retail Sales, Branding, SEM, SEO, Retail, Marketing