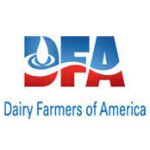 Website Dairy Farmers of America
Description
With a vision to be a memorable farm to table experience filled with real dairy and experiential learning for families across the United States that creates a lasting connection to dairy, The Creamery is a unique agritourism destination in Southern Utah. With annual visitors of more than 500,000 the retail store director will be tasked with creating a lasting experience for guests and developing a team who can help drive the vision through our retail store that includes the Creamery Parlor and the Creamery Kitchen. The ideal candidate has extensive retail leadership experience, is motivated by the challenges of a startup and embraces the opportunity to build a brand into a memorable experience that drives return traffic.
Job Duties and Responsibilities:
Store Management
Lead a culture of hospitality at The Creamery, including the Creamery Parlor and the Creamery Kitchen
Drive the development and growth of the brand to become synonymous with an agritourism destination in the western United States
Create experiences at every level of the store — retail, Creamery Parlor, Creamery Kitchen and the experiential room — that enhance The Creamery brand
Provide strategic direction and leadership for the leadership team comprised of food service, retail and marketing
Develop, communicate and maintain policies, procedures and tools that foster superior customer service
Ensure staff is trained in executing and maintaining merchandise display standards and understanding the impact on sales and profit
Monitor sales, pricing, merchandising programs, retail trends and activity
Manage financial performance through the oversite of key performance indicators
Recommend and implement pricing strategies to ensure profitability
Identify and recommend approaches for achieving sales goals and minimizing shrinkage
Monitor sales activities to ensure customers receive satisfactory service and quality goods
Maintain accurate records of purchases, sales, and requisitions and review store reports to identify areas of waste
Ensure that all store personnel are demonstrating excellent customer service; evaluate and take care of problems with employees and customers
The requirements herein are intended to describe the general nature and level of work performed by employee, but is not a complete list of responsibilities, duties and skills required. Other duties may be assigned as required.
Requirements
Education and Experience
Bachelor's degree in marketing, business administration, retail management or related field
10+ years of retail, tourism or hospitality experience and/or training; or equivalent combination of education and experience
5+ years people management experience, focusing on strategic growth and development
Experience in opening a new store or restaurant
3+ years of experience with retail inventory POS computer system and ecommerce platform preferred
Background in creating and managing a strong premium brand experience
Demonstrate excellent time-management skills with the ability to work independently with little supervision.
Demonstrate excellent leadership skills with the ability to manage, direct, coach, and advise managers and supervisors
Exhibits ethical and moral behavior in everyday business conduct
Experience with seasonal business
Knowledge, Skills and Abilities
Skill to demonstrate the technical and professional competence required to perform responsibilities and accomplish objectives
Skill in using computers and software applications (i.e., POS systems)
Skill in accounting and math
Able to communicate clearly and effectively, both verbally and in writing, for a diverse range of internal and external audiences
Able to interact positively and work effectively with others (interpersonal skills)
Able to collaborate effectively and foster good teamwork
Able to inspire others to meet goals and commitments
Able to organize time, energy, and resources effectively to achieve goals (i.e., organizational skills)
Able to demonstrate solid business judgment and decision-making skills
Able to provide honest and constructive feedback
Must be able to read, write and speak English
An Equal Opportunity Employer