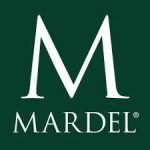 Website MARDEL
Job Description – Overview
Exceptional leaders needed to continue our company growth!
Are you looking for an opportunity to grow into a great career in retail?
Job Description – Requirements
Co-managers are currently needed to fill our growing company:  an ideal candidate for a co-manager position:
Will be comfortable in all aspects of management

Have previous retail management experience

Be comfortable in a fast paced environment

Be open for relocation for promotion
If you are looking for a company founded on biblical principles and closed on Sundays.  Apply Today!
All co-manager are hired through the corporate offices and the applications are only taken online.
Mardel Christian & Education is an Equal Opportunity Employer. 
Safety Sensitive position – subject to drug and alcohol testing.  
EOE – Drug/Alcohol testing compliant with applicable statutes.
For reasonable accommodation of disability during the hiring process call (877) 303-4547.
Job Title
Mardel Retail Co-Manager