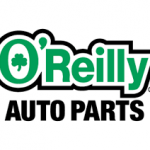 Website OREILLY AUTO PARTS
Job ID: 916-302204
Department: Store
Location: 103 Lumber Drive, Franklin, TN 37064
Status: Full-Time
Tentative Schedule: Must be available to work flexible schedule
O'Reilly is now hiring Retail Counter Sales team members. Our sales team members are responsible for providing our retail and installer customers with a high level of service. They also support management in the accomplishment of all assigned tasks, including maintaining inventory control, store appearance, and customer relations.
Essential Job Functions:
Greet and advise customers in selection of products and their uses
Process customer returns and resolve customer complaints
Assist with inventory and processing of incoming stock
Perform value added services, i.e., test batteries, carry merchandise to customer cars, install wipers, etc.
Handle cash and credit card transactions while properly maintaining a cash drawer
Qualifications:
Ability to provide outstanding, friendly, and professional customer service
Ability to quickly match alphanumeric sequences
Must be able to multitask
Familiarity with automotive parts, cataloging, and automotive sales or service is desired but not required
ASE certification preferred
Benefits Offered:
Medical/Dental/Vision Plans, starting within 30 days
401K plan with employer contributions
Paid vacation, holiday and sick time
Flexible Spending Account
Team Member Discount
O'Reilly takes pride in our company culture, so team members should also hold our culture values as true to their own. O'Reilly values are centered on Commitment, Dedication, Teamwork, Safety/Wellness, Enthusiasm, Expense Control, Honesty, Professionalism, Respect, Hard Work, and a Win-Win Attitude. Above all is Excellent Customer Service, which is the core of O'Reilly and the most important responsibility of our team members.
Candidates must be able to pass a background check, drug test and/or MVR check, as applicable for the role
You can apply on the company website by clicking here