Situ Live, an exciting and immersive consumer experience, which reimagines the traditional commercial retail model, is has opened the doors to the UK's first discovery playhouse, at Westfield London.
Situ Live offers a one-of-a-kind experience-led journey that combines product discovery, innovation, theatre, and demonstrations, with a smooth, hassle-free route to purchase.
The debut venue will be packed with products designed to inspire your everyday, across a series of specially curated, themed theatres, brought to life by live storytelling. Spanning 7,500 square feet of dynamic, experiential space in Europe's largest shopping centre, it's an innovation destination like no other, where visitors can explore the latest devices from a selection of cutting-edge brands, in action and try them before they buy. The venue will be situated opposite the soon-to-open Apple store in Westfield London's newly established 'Innovation Alley'.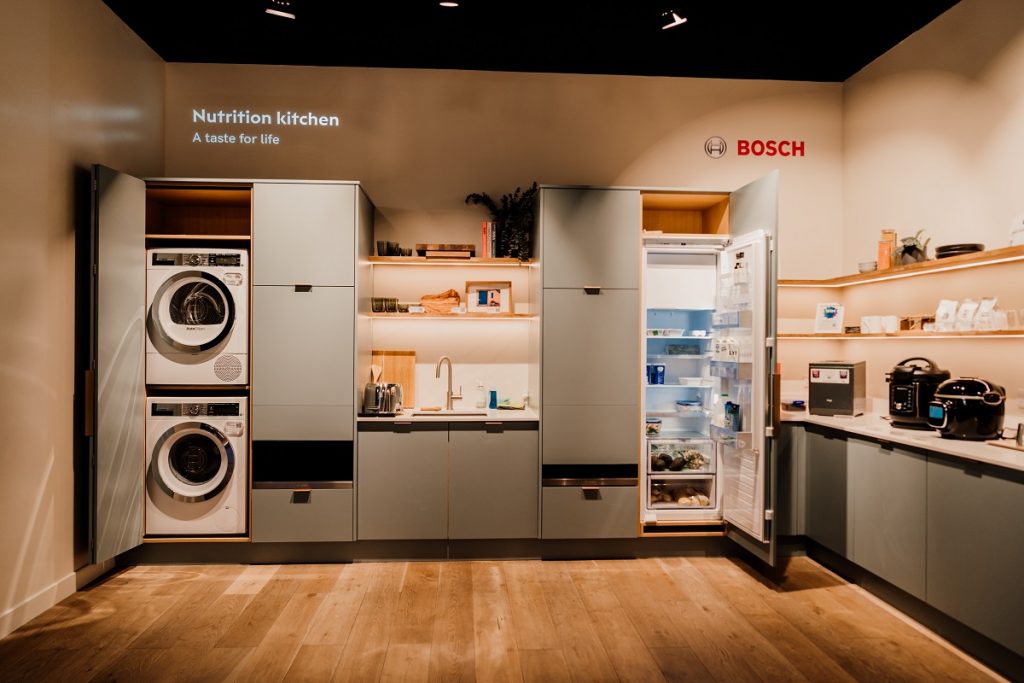 The Situ Live Experience
Situ Live turns the traditional retail model on its head by focusing on discovery and exploration, supported by a seamless, digital path to purchase.
Visitors will be taken on an interactive journey of discovery through vibrant theatres that will constantly evolve. Content is curated around current trends and solving problems people grapple with in real life, such as getting fit, sleeping better or being more productive. The venue's approachable and knowledgeable team are then able to suggest products as the solution, as well as offering expert advice. This thoughtful and meaningful approach to retail is further strengthened by live performances with fully functioning products, so guests get a genuine idea of how they work and how they will improve their daily lives.
Warren Richmond, chief executive officer, Situ Live says; "Put simply, the retail landscape needs to be transformed and that is what we are doing with the launch of Situ Live."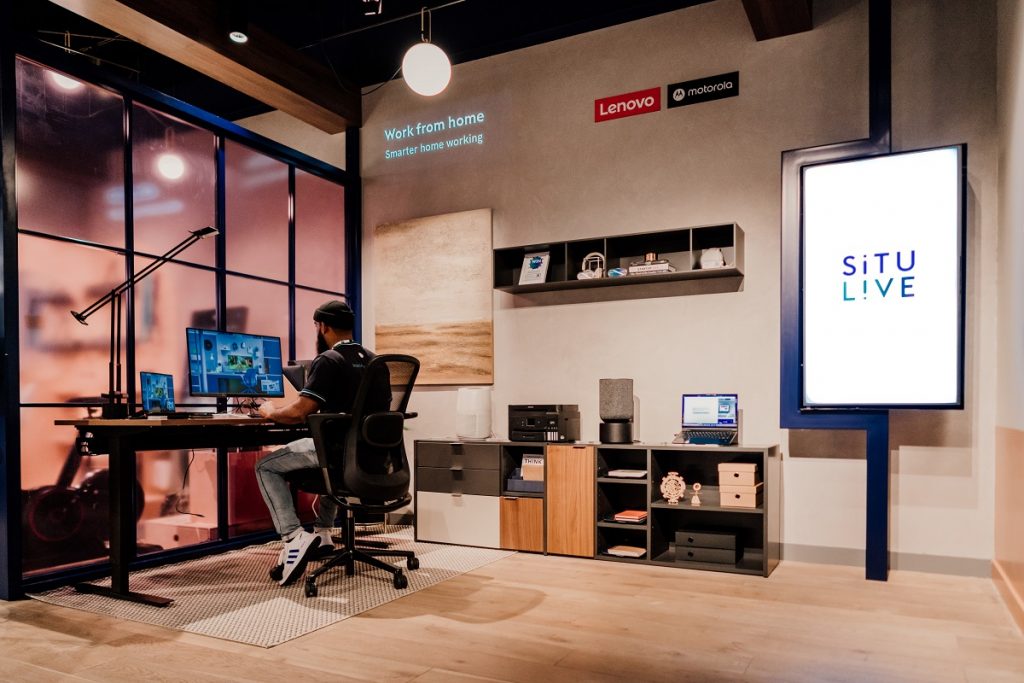 "Both the retail and events industries have been hit hard by the pandemic, but if 2020 taught us anything, it's the value of human connection and social experiences. We believe that in the post-pandemic world people are looking to retail, leisure and event experiences to create unique and lasting memories which makes now the perfect time to launch Situ Live."
"Retail needs reinvigorating as endless rows of boxes on shelves are boring. Instead, retail must redefine its role and develop a new purpose to capture the hearts and minds of modern-day consumers. With this new purpose comes change and the development of a new commercial model.
"Brands need to provide a space for consumers to understand how products work and how they may fit into and benefit their lives, whilst giving them the choice of where, when and how to buy the product. However traditional retail makes creating a space like this cost prohibitive for many brands. With Situ Live we remove those barriers by fundamentally changing the commercial retail model."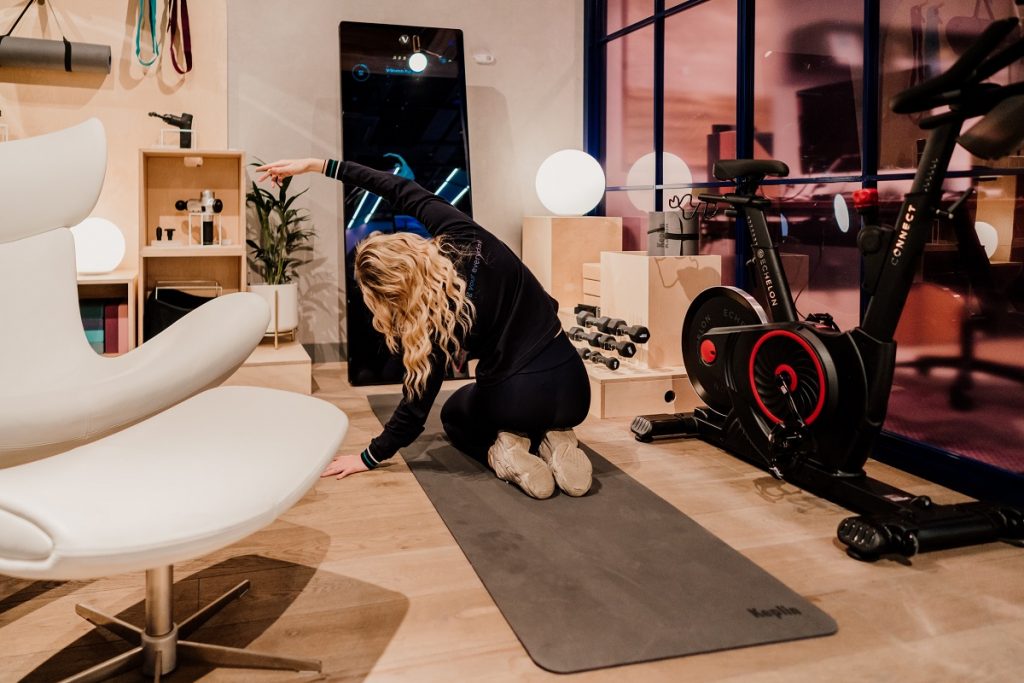 "Situ Live will be the only venue in the retail landscape to encourage you to buy from other retailers. Our aim is to continuously pioneer retail firsts, with brands and shoppers at the heart of what we do and place the UK back on the global map for simple retail excellence and business model innovation. With the backing of leaders from some amazing, forward-thinking, global brands as well as founders of new start-up and innovator brands, the UK can lead the charge in the retail revolution."
At the venue
Situ Live's lifestyle theatres and live demo areas have been specially designed to inspire your everyday by award-winning creative experience agency, Bearded Kitten, rather than traditional shopfitters.
As well as a fully working kitchen, complete with delicious food and drink to try, you'll find a connected lounge, a home gym fitness zone, relaxation areas for sleep and wellbeing, mobile working inspiration, adventures in transport and travel, hands-on gaming, and education technology.
Visitors' voyage of discovery also includes the exclusive opportunity to interact with Maserati's MC20 super sports car and experience the Oculus Quest 2 all-in-one VR headset in its own dedicated space. A central stage with seating will also play host to an exciting calendar of live performances, guest appearances, and workshops to be announced.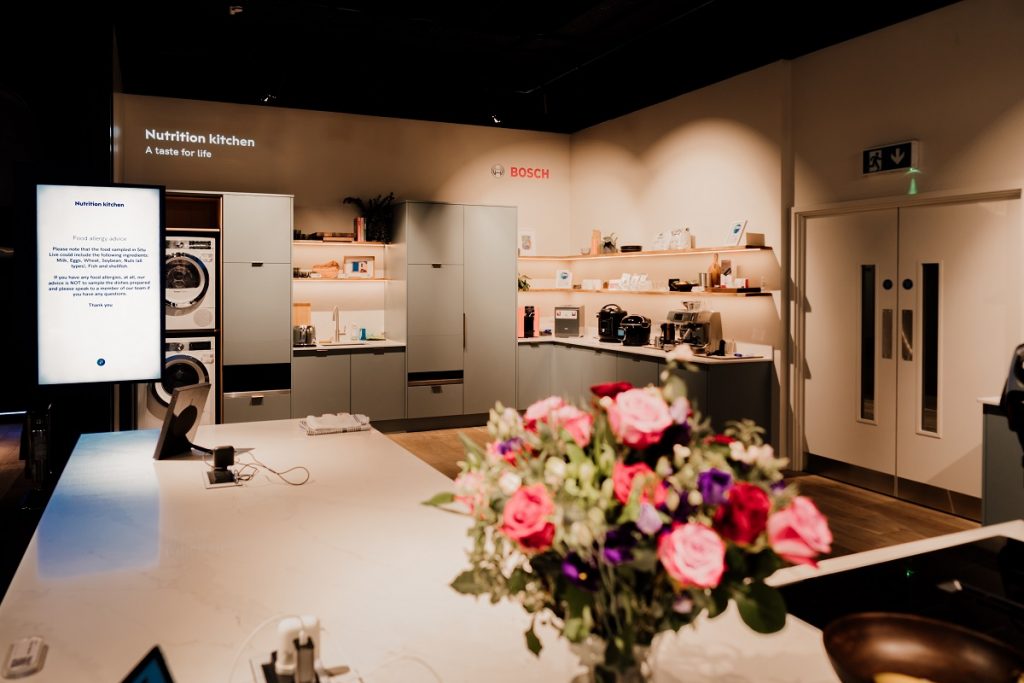 Check out without the checkout
With no tills and no pushy salespeople, Situ Live takes retail into a new era.
If visitors find something they like, they simply scan a QR code, save it to their Situ Live favourites list, and decide whether to buy online on their own terms in their own time, comparing prices as they go. This fresh approach to physical retail puts the power back into the hands of the consumer, meaning shoppers can discover, touch, and feel products in real life, while benefitting from the ease and choice of online shopping in their own time – it's the best of both worlds.

Inspired partnerships
From launch, Situ Live will work with 75 of the world's leading innovation brands, including Bosch, Lutron, Maserati, NordicTrack, Oculus, and Opera Beds. The comprehensive line-up of life-changing products comprises further famous names, such as Anthony Mullan, Artemide, Bang & Olufsen, BoConcept, Epson, Facebook, Fitbit, Philips, Sage, Sonos and Tefal.
A special focus will also be placed on entrepreneurial innovations, such as Coravin's wine preservation system, the world's lightest folding e-bike from Perry eHopper, and La Pochette's stylish and sustainable gym kit. By collaborating closely with such forward-thinking companies, Situ Live can deliver a one-of-a-kind, personalised experience with their products, generating engagement and demand, and enabling a connected customer journey.
Warren Richmond, comments; "We will be working with our brand partners to create an ever-evolving experiential retail experience, with a rolling programme of exclusive content and events. No two visits to Situ Live will be the same. The aim is to become this year's go to destination within Westfield London for Christmas shopping and beyond."

The UK's safest retail space
All of this comes with the added peace of mind that Situ Live is the UK's safest retail destination. Thanks to a partnership with SafePrem® Solutions, the venue employs several state-of-the-art technologies, such as ionisation to cleanse the air of viruses and harmful bacteria, anti-microbial screen protectors, plus electrostatic cleaning across all products and surfaces.
Europe's largest shopping centre attracts 27m visits-per-year and generates more than £1bn in revenue from a wide catchment area across London, the home counties, and beyond. Additional Situ Live venues are planned for 2022.