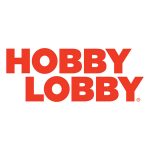 Website HOBBY LOBBY
Job Description – Overview
You're unique. You're valuable. Work for the company that reflects YOU.
If you are a "Big Box" retail manager, we want to hear from you! You have the experience we're looking for, we want to provide you with the opportunity to prove your leadership.
Successful candidates will be given the opportunity for advancement via our internal growth promotion program.
Job Description – Requirements
Co-Manager Requirements:
We require retail store manager experience above department level

Motivated leaders who roll up their sleeves and work alongside their people

Candidates should have an entrepreneurial spirit with sound decision making capabilities

Ability to relocate is preferred
Benefits:
Competitive Wages
Medical, Dental and and Prescription Plan
401(k) Program with company match
Paid Vacation
Personal Paid Time Off (PPTO)
Employee Discount
Life Insurance and Long Term Disability Insurance (LTD)
Flexible Spending Plan
Holiday Pay
Safety Sensitive position – subject to drug and alcohol testing.  
EOE – Drug/Alcohol testing compliant with applicable statutes.
For reasonable accommodation of disability during the hiring process call (877) 303-4547.
Job Title
#862 Roseville Co-Manager
Address 1
32123 Gratiot Ave