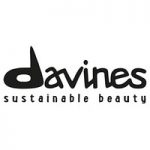 Website Davines Group
Davines Group is recognized for formulating and manufacturing high-end hair and skin care products with two specific brands: Davines and [ comfort zone ].
We are a BCorp and our purpose is to be the best for the world, creators of good life for all, through beauty, ethics and sustainability.
JOB MISSION
This role's mission is to execute the new centralized e-retailers strategy, determining where Davines can be found online and supporting partners in ensuring the brand is represented in a consistent way.
DUTIES AND KEY RESPONSIBILITIES
Responsible for leading, executing and managing Davines' direct online sales globally with e-retail partners such as Feel Unique and Amazon
Responsible for managing the relationship and marketing for Davines' indirect online sales via our global distributor partners to e-retailers such as Haarshop
Build relationships and develop Joint Business Plans with strategic e-retailers
Leverage Davines' e-retail 'scorecard' to determine appropriate online partners and accelerate the sales growth and ensure appropriate brand representation
Lead the merchandising strategy and track execution with our e-retail partners to ensure consistency of product mix globally
Ensure a globally aligned and consistent marketing message which is aligned to all of our channels
Lead weekly status calls and monthly planning meetings with e-retailers to ensure alignment and on-time execution of key initiatives to drive towards joint sales targets
Work with global marketing and comms teams to ensure 360 brand approach to all activations online and in store. Work closely with cross-functional teams on new retailer launches, working with the Global Comms team for key campaign launches in priority markets (UK, NL) and the international trade team for smaller activations with e-retailers.
Build marketing activation strategies for each retailer site, develop new programs and content plans in order to deliver sales targets
Work with Finance team to track sales and report sell-in and as much sell-out data as possible for this channel globally
Partner with retailers to gain detailed insight on onsite retailer.com analytics including click through, traffic, sales & ROI
Lead development and briefing of specific e-retailer digital/social content, in collaboration with comms team and share the e-retailer toolkit with partners (product launch support, brand building content, promotional content).
Work with local market contacts and e-retailers to liaise on logistics and stock requirements.
Analyze the global e-retailer channel monthly, reviewing performance against targets and discuss performance with markets
Create clear guidelines for onboarding new e-retailers efficiently (covering logistics through to brand guidelines)
Routinely monitor the competitive landscape and share learnings cross functionally
PERSON SPECIFICATION AND REQUIREMENTS
Proven track record managing online retailer or marketplace accounts for a brand (luxury, professional or beauty experience is a plus) – 3-5 years' experience
Ability to build effective relationships with a wide range of people and experience working with e-retailer or marketplace buyers or external relationships to meet mutually beneficial goals.
Strong organizational skills and the ability to handle multiple deadlines
Experience in managing different e-retail accounts sales numbers, confident analyzing results and good understanding of a P+L
Experience creating forecasts and inputting into a budget
Solution oriented mindset that is comfortable with ambiguity and enjoys working out solutions and processes to complex problems.
Comfortable with creating and analyzing dashboards and utilizing spreadsheets to share insights with the team (competent in excel formulas such as vlookups and pivot tables)
Good website analytics knowledge, able to interpret data from e-retailers and make recommendations for the business
Experience working with Amazon is a plus
Entrepreneurial thinker, proactive approach
Action-orientated and willing to roll up your sleeves and go the extra mile to get a job done
Passionate about sustainability
An eye for design
Excellent Communicator, both verbal and written
Passionate for all things digital and pushing to stay at the forefront of E-commerce/digital marketing
Bachelor's degree
Comfortable working remotely with some team members
Comfortable with frequent travel (Covid guidelines dependent)
EQUAL EMPLOYMENT OPPORTUNITY
In Davines Group we celebrate diversity, and inclusiveness is a crucial pillar of our Ethical Chart.
For this reason, Davines Group does not discriminate in employment on the basis of race, religion, sex (including pregnancy and gender identity), national origin, political affiliation, sexual orientation, marital status, disability, age, parental status or other non-merit factor.
Job Details
Seniority Level
Entry level
Employment Type
Full-time
Davines provided pay range
This range is provided by Davines. Your actual pay will be based on your skills and experience — talk with your recruiter to learn more.
Base pay range
£35,000/yr – £40,000/yr