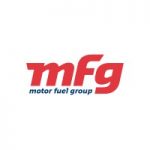 Website MOTOR FUEL GROUP
JOB PURPOSE
Deliver effective and consistent retail store layout plans and merchandising implementation on time and to company standards.
Deliver the retail offer right first time in the MFG new space and development programme.
Manage and ensure competitive cost-effective quotes for all refresh projects.
Project manage equipment suppliers to achieve deadlines.
Manage wholesale merchandisers to deliver projects to agreed standards.
Ensure strong communication of the Retail development programme to all internal and external partners.
MAIN ACCOUNTABILITIES
Responsibility for implementation all Format projects to company standards.
Manage and ensure competitive quotes for all refreshes.
Project Manage equipment suppliers ensuring agreed deadlines are met.
Manage wholesale supplier to deliver projects on time.
Drive retail sales growth and Contract manager margin through effective planogram implementation.
Liaise with Area Managers and Contract Managers to ensure third party suppliers are implemented as per store layout.
Administrate to pro-actively communicate retail deadlines and activity in a timely manner.
Managing the above to drive improved Customer sales conversion and basket spend.
Development of the Retail proposition under direction of the Retail Development Director.
Responsible for devising and updating the retail activity plan to improve communication and execution.
DIMENSIONS
Financial
Drive retail sales growth within store development and Investment site
Improving Contract Manager margin
Staff
Working with key stakeholders in the organisation
Communication and partnership with Financial FPNA team
Communication and partnership with Format and Retail Trading team
Other
This is a field-based position however the role will involve travel. Duties will require nights away from home and the Customer and Retail Development Manager will be required to attend various management meetings and group sales meetings.
WORK CONTEXT
Operating Environment
MFG stations, Office and field based.
Close liaison and leadership of Wholesale Provider Merchandising team.
Framework & Boundaries
Ensure working within defined DDA and MFG working practices and policies.
Organisation
Working with Development and Format Departments.
COMMUNICATIONS
Colleagues
Working closely with Regional Managers, Area Retail Managers and Third-Party Suppliers
Superiors
Retail Development Director
Other Contacts
Within the Company:
Liaise with all relevant head office departments as and when necessary in order to resolve any operational or other issues.
Outside the Company:
To liaise with suppliers and ensure procedures are adhered to.
To work with Third Party and outside agencies as required.
To attend review meetings and work committees as required.
COMPLEXITY
To operate effectively and efficiently and achieve given objectives within given time deadlines.
To have positive productive working relationships with all relevant Executives, Directors and Third-Party suppliers/contractors, Regional and Area Retail Managers.
Desire for continuous improvement.
KNOWLEDGE & SKILLS REQUIRED
A good understanding of the MFG business model.
Experience of working in both the forecourt and retail sectors.
Experience of project management.
IT skills and excel knowledge.
General commercial awareness.
High self-motivation and discipline, strong work ethics and ability to prioritize duties.
Ability to work independently.
Ability to influence and engage.
A good communicator with all audiences and levels.
A good level of numeracy and attention to detail.