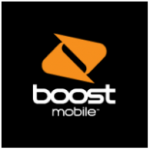 Website BOOST MOBILE
This a position within a major carrier preferred retailer store. The candidate should performs inside sales and provides service to new and existing customers. The candidate should assists customers through the purchasing decision, activations process, and educating them on their new purchase. Other duties include performing customer credit reviews, building customer accounts, and educating customers about their device along with offering and selling additional products and services such as accessories.
Candidates should be able and willing to work Retail Schedules. Additionally, cellular sales experience and customer service is a plus, and bilingual applicants are encouraged to apply! If you would like to be considered, please send your resume to the email or address listed.
Note: We are NOT looking to fill PT positions